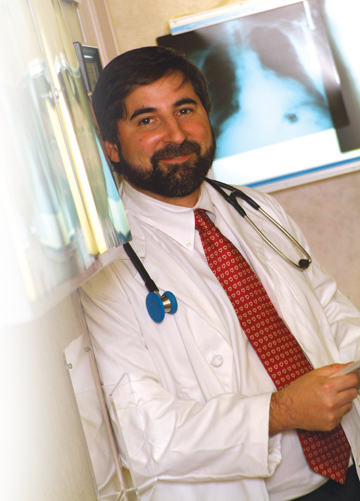 Central Florida Heart Center is at the center of all your heart care needs. The staff and facilities provide state-of-the-art cardiac care with the patient's comfort in mind. CFHC is a regional referral center trusted for years by referring physicians and patients of North Central Florida.
CFHC's provides a full-service medical complex devoted to comprehensive cardiac care and circulatory disorders, from patient management and consultations to sophisticated non-invasive and invasive diagnostic procedures.
Cardiovascular medicine diagnosis and treatment
Cardiac, carotid, and abdominal aorta ultrasound
Nuclear stress testing
24-Hour Holter Monitoring and event recording
Pacemaker and implantable defribillator (AICD) testing and evaluation
Outpatient cardiac catheterization
Coronary, carotid, and peripheral angiography
Chest x-rays
Electrocardiograms
VNUS RF Ablation
Lipid Clinic
Erum Jiva, DNP Recognized by the Preventive Cardiology of Nursing Association!
For more information please call 352-873-9557

Central Florida Heart Center's Certified Lipid Clinic Specialist, Erum Jiva, NCP, ARNP-BC, CLS, FNLA has been recognized by the Preventive Cardiology of Nursing Association (PCNA) for her leadership in starting the Ocala Sunshine Chapter. The Ocala Sunshine Chapter of PCNA promotes primary and secondary prevention of cardiovascular disease by providing current information and education on cardiovascular disease.