Central Florida Heart Center Offers Lipid Management Clinic – Dr Erum Jiva DNP, Clinic Lipid Specialist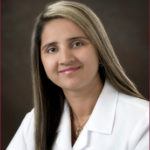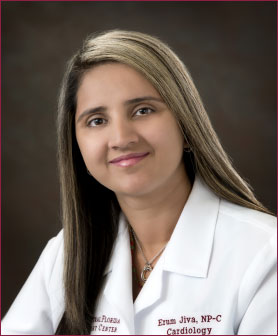 As a dedicated board-certified Adult Gerontology Nurse Practitioner, Dr Jiva has a mission of ensuring every patient is met with personalized attention, respect, and compassion.
With her extensive background in patient care, Erum Jiva DNP, ARNP-BC, CLS, can help patients with preventive care, chronic disease management, and so much more. Dr Jiva cares for patients at Central Florida Heart Center in Ocala, Florida.
After completing her undergraduate studies in nursing, Dr Jiva was accepted into graduate school. She went on to complete her master's degree in Advanced Registered Nurse Practitioner and is currently licensed to practice in Florida. In addition, she also f inished her Doctorate degree in Nursing Practice from Purdue Global University. Her thesis was focused on "prevention of Cardiovascular disease through risk factor modification".
Dr. Erum Jiva initiated first lipid clinic in Ocala. It is the only medical practice in the Ocala devoted exclusively to cholesterol disorders. Dr Jiva is certified by the Accreditation Council for Clinical Lipidology (ACCL). She works with patients and doctors in creating individual treatment plans. They include advanced blood test, the most effective medications (including alternatives to statins) and dietary counseling.
Erum's primary interest and focus is on preventive care and early disease detection in light of updated guidelines and research. She also has expertise in helping patients modifying risk factors (high blood pressure, high blood sugar, obesity, high cholesterol) through individualize care plans
To ensure she's up to date with advancements in research and treatments, Dr. Jiva maintains her board certifications. Not only this, she is active member of National Lipid Association, American Society of Preventive Cardiology, Preventive Cardiovascular Nurse Association and American Association of Nurse Practitioner.
For more information please call 352-873-9557